Social Media Optimization
Social Media Optimization already getting its popularity and seems to be an important part of overall digital marketing. By performing Interactions via social media are more crucial than ever. Unless you communicate and associate with your audience, you are bound to lose a valuable advantage. That's why SMO is vital. When you combined the SMO with traditional SEO, then it can make your online marketing efforts double and take it to the next level to achieve a 'master strategy'.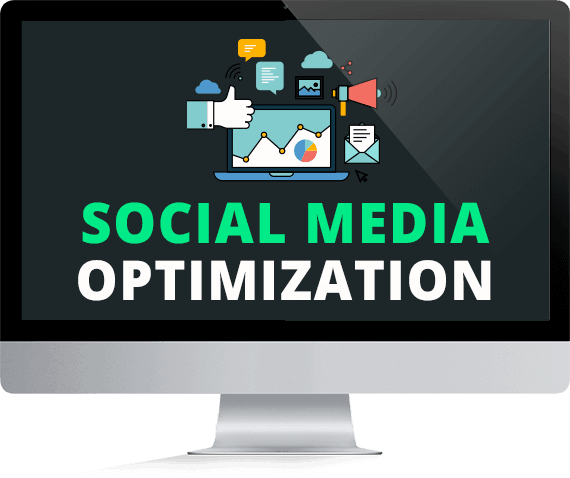 We can help you create a strong brand identity on social media—an image and a reputation that appeals to your target audience.
Broadened client base
Broadened reach/ target market
Improved conversions
Improved brand awareness
Cost effective online advertising
Making Social Media Work
A business that is not interacting with their clients through social can badly hurt their brand in different ways: the risk of fading away from customer base's on the top-of-mind recall; missed a number of opportunities to reach new clients; and falling out of public favor by missing the important conversations taking place online. With the help of our qualified SMM experts, we can optimize your social media presence. Social media marketing is executed through many platforms, with a few of the popular platforms being a blog, Facebook, Twitter, Yelp and YouTube.
Developing a Social Media Strategy
We are very comfortable with SMM strategies to fulfill all the needs of our clients. The tailored SMM strategies fulfill the needs of the individual business. For example, take a local bakery. A bakery may do well to optimize their presence in Yelp and invite customers to review their cakes and pastries on the social review network. The bakery may also find value in Twitter by tweeting a word of the day that will get the first few customers a free cupcake if they come to the shop and say the "magic" word.
WHAT IS Social Media Optimization ?