Pay Per Click (PPC)
PPC advertising gives you the opportunity to pay for getting top positions on different search engines and appear on relevant partner websites. Through PPC marketing you will get instant traffic and offers many ways to complement existing SEO strategies by testing business models, keywords and marketplace visuals and also allow you to develop your overall Internet marketing plans, and SEO strategies armed with facts, not assumptions.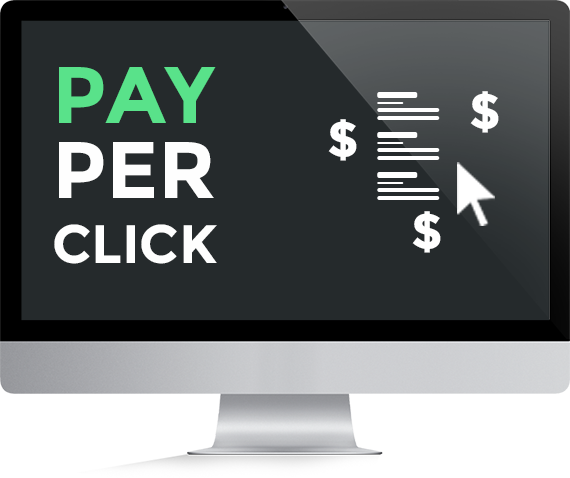 These can be used to hedge against the more expensive high volume keywords, significantly lowering the average cost-per-click (CPC) across your entire campaign.
PPC Strategy
Ad Extensions
Shopping Ads
PPC Optimization
Adcopy Writing
Your Business Needs PPC
In today's cluttered world of competition, your particular audience and the type of organization you belong have demanded a different paid advertising approach from your neighbor's. Our clients span from travel to eCommerce to digital marketing storage solutions and everything in between. The experience we've gained in a multitude of industries gives us the confidence to implement detailed paid search strategies no matter what the industry of a given client may be.
Proven PPC Strategy
The beauty and challenge of paid search is that an abundance of options are available. Using the right combination of ad platforms and methods for your website is necessary when you want your ads to be seen by your target customers. We get one point that every business and organization has its own set of values and growth goals, even in crowded markets. We thrive on selecting paid search avenues for your business that will help you to reach your potential customers.